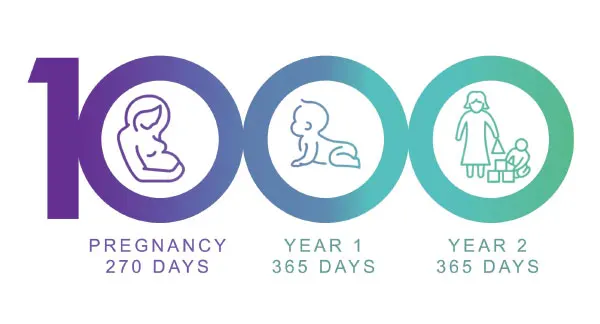 Microbiome in first 1000 days of life:

role of probiotics on infection and immune modulation.
There has been significant development in the field of human microbiome and particularly in the role of microbiome in the first 1000 days of life.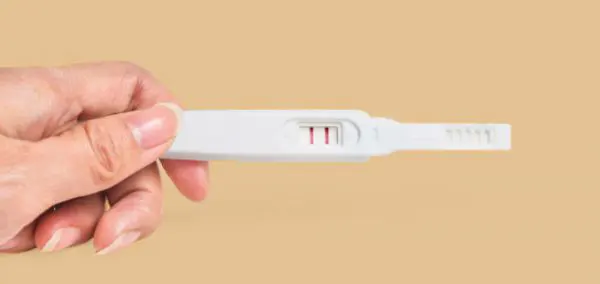 Nutrition and microbiome seems to play an important role in development of later disorders including increased allergies and autoimmune conditions, endocrine disorder such as diabetes and other inflammatory conditions including inflammatory bowel conditions.
Various factors are known to influence the microbiome in first 1000 days including mode of delivery, prematurity, use of antibiotics, maternal diet, environmental factors and the type of feeding in neonates.
Recent studies have also shown that placenta may have a unique microbiome.
Supplements including probiotics can influence the gut microbiome and researchers have studied the effects of probiotics on early allergies and autoimmune conditions, however it is important to note that researchers have studied,

not all probiotics are same and the effects could be strain specific.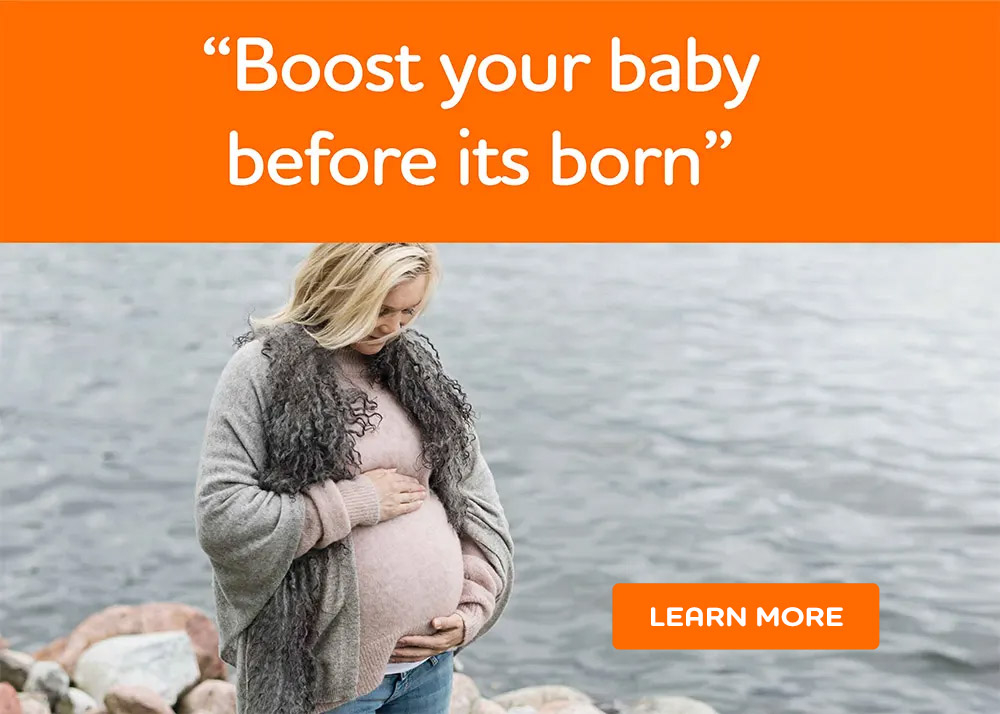 Since newborn acquire their microflora primarily from their mother, Prof Flavia Indrio of University of Bari, Italy highlight the importance for a pregnant mother to supplement as soon as possible.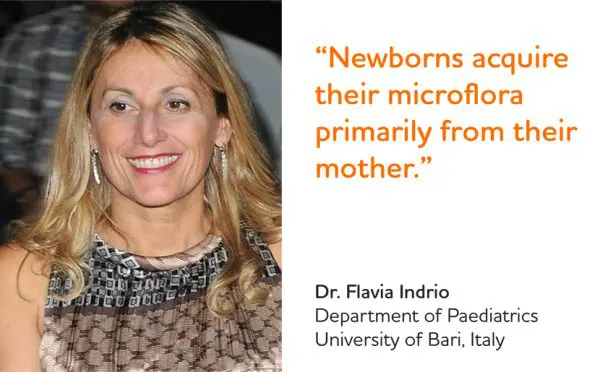 Dr. Flavia Indrio recommend microbial transfer from mom to newborns for at least

1000 days from conception to 2 years after birth for the life-long health of the child.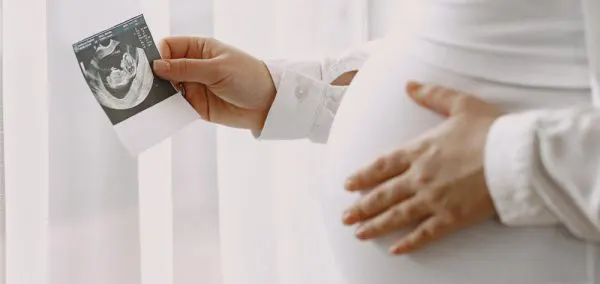 The maternal microbes are transferred from mother to baby during: vaginal birth, by breast milk and through the placenta.
An imbalanced maternal microbial environment can result in developmental abnormalities in the fetal intestine. This may lead to a low-grade inflammation and abnormal intestinal metabolism, resulting in colic symptoms for the newborn baby.
For the pregnant woman, probiotics can also help alleviate common pregnancy problems, like constipation as well as increase the overall immunity for infections.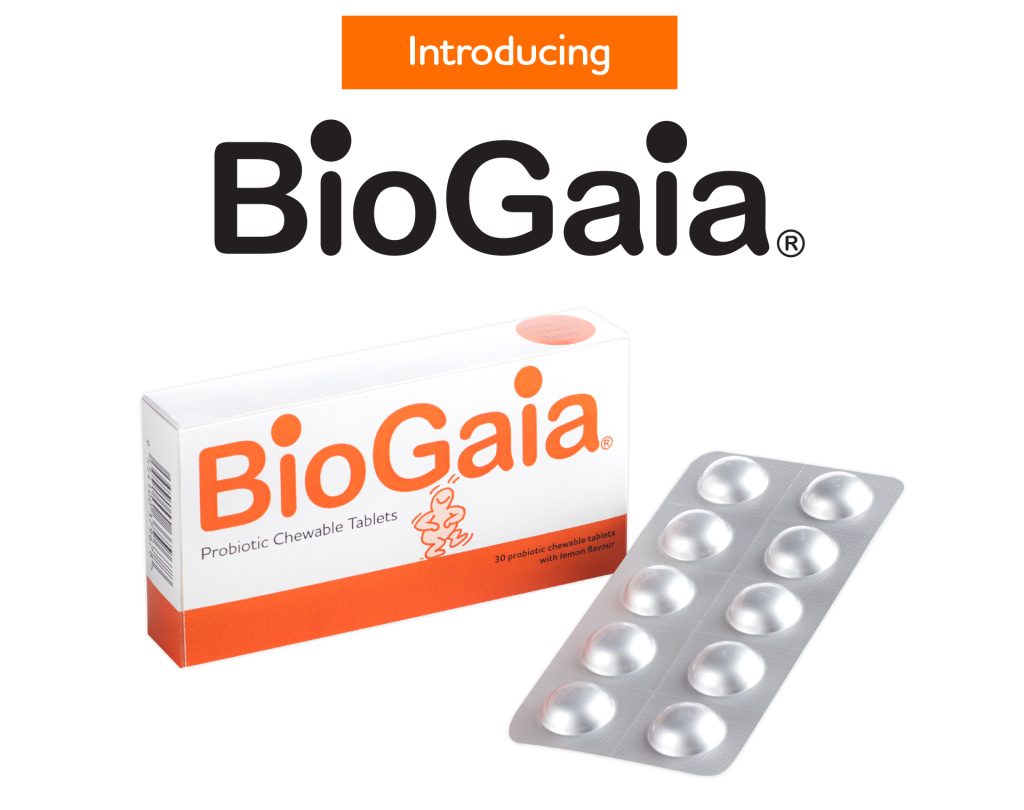 BioGaia L. reuteri,
the priobiotic safe for
pregnant and lactating mothers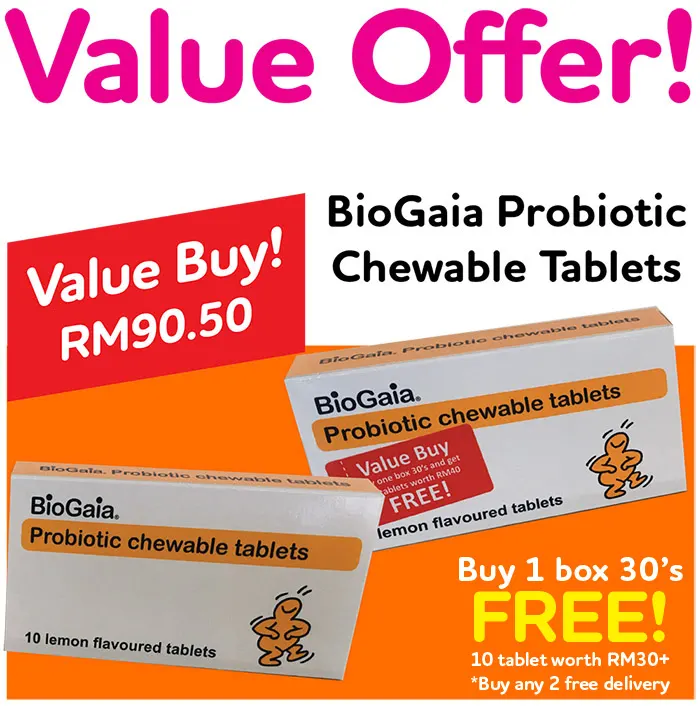 While stocks last.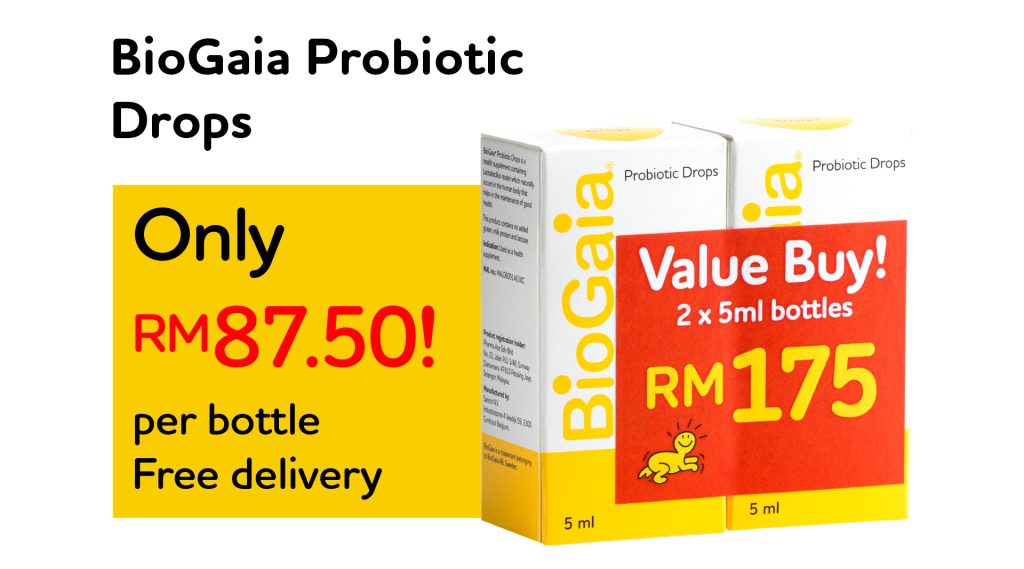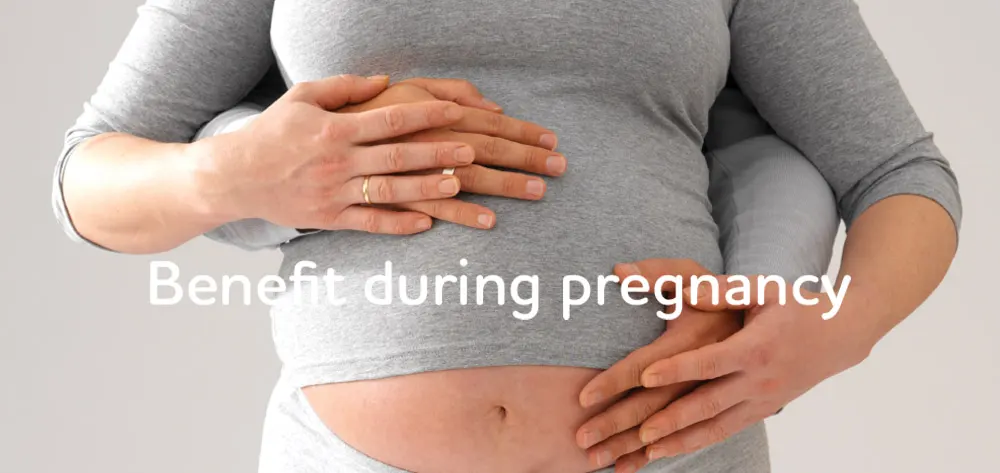 There are studies to link common pregnancy problems with constipation, infections, antibiotics-associated side effects and

gut microflora imbalance.
It will cause some physiological changes during pregnancy like decreased lung capacity, urinary stasis, changes in blood flow, and hormonal shift may make a disease more severe than it normally would be.
Since 80% of the immune system is located in the gut,

a healthy and balanced microbiota is essential for a well-functioning immune system.
L. reuteri DSM 17938 has been proven to promote a healthy microbiota that can help reduce the risk for infections as well as the need for antibiotics.
An observational study in Norway on 70,000 shows that

a good probiotic intake during pregnancy lower preclampsia risk and risk of preterm delivery.
Another study on 50 mothers consuming BioGaia probiotic before lactation, they would have more

anti–inflammatory factors found in the breastmilk.
Lower inflammatory factors will lead
• Babies to have fewer chances of food allergic reactions
• Babies to have its immunity improved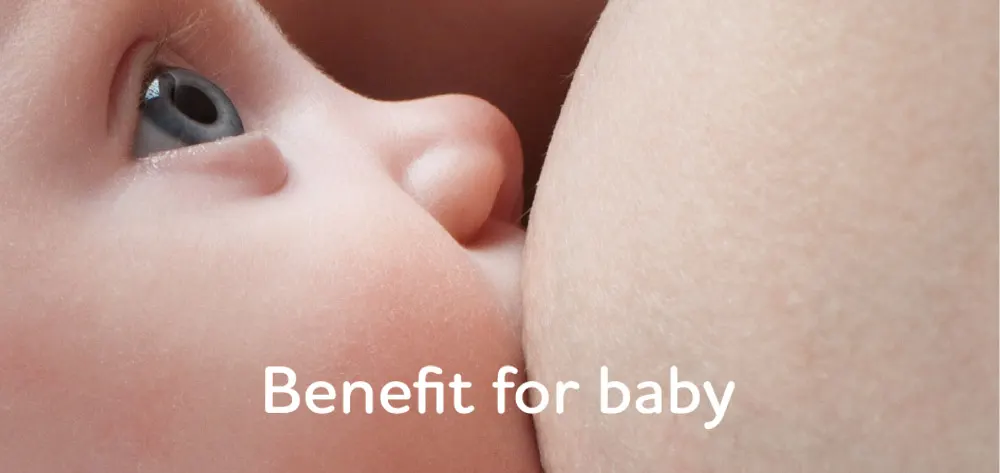 Promote the microbiota after C-Section
One of the benefits of giving birth vaginally is

the microbial transfer.
During vaginal delivery the baby is colonized by maternal vaginal and fecal bacteria, while babies born via cesarean section instead are colonized by bacteria associated with the skin and the hospital environment, and the establishment of favourable bacteria is delayed.
Birth by C-Section has been associated with the development of allergy and asthma, as well as type I diabetes, celiac disease and obesity, which may be linked to the altered microbiota colonization in those babies.
New evidence suggests that probiotic bacteria could prevent early microbiota dysbiosis induced by C-Section delivery.
Supplementation with L. reuteri DSM 17938 modulated the early development of the microbiota in babies born by C-Section,

making their microbiota more similar to that of vaginally born babies.

Breastfeeding is encouraged after birth as it is one of the route for microbial transfer. A growing body of research has shown that the microflora found in breast milk is important to a baby's health.
• Helps with nutrient metabolism and absorption
• Assists the intestinal barrier function, which is your baby's defense against infection
• Stimulates the gut-brain axis which promotes healthy brain function
• Help to enhance breastmilk composition.
• Promotes the development of a robust and healthy functioning immune system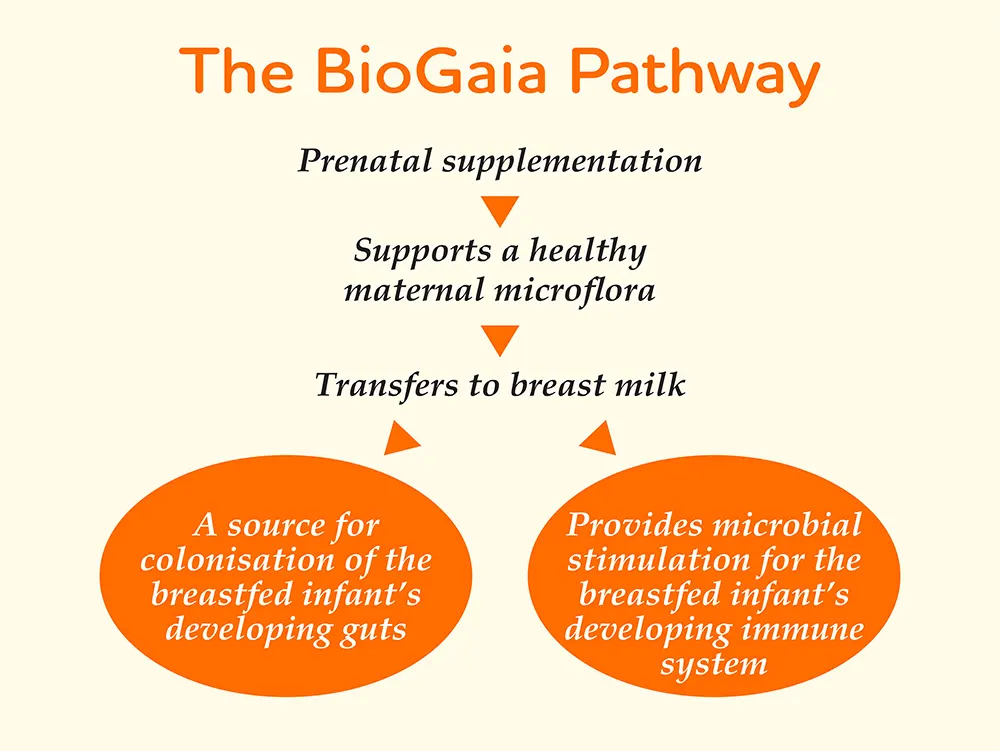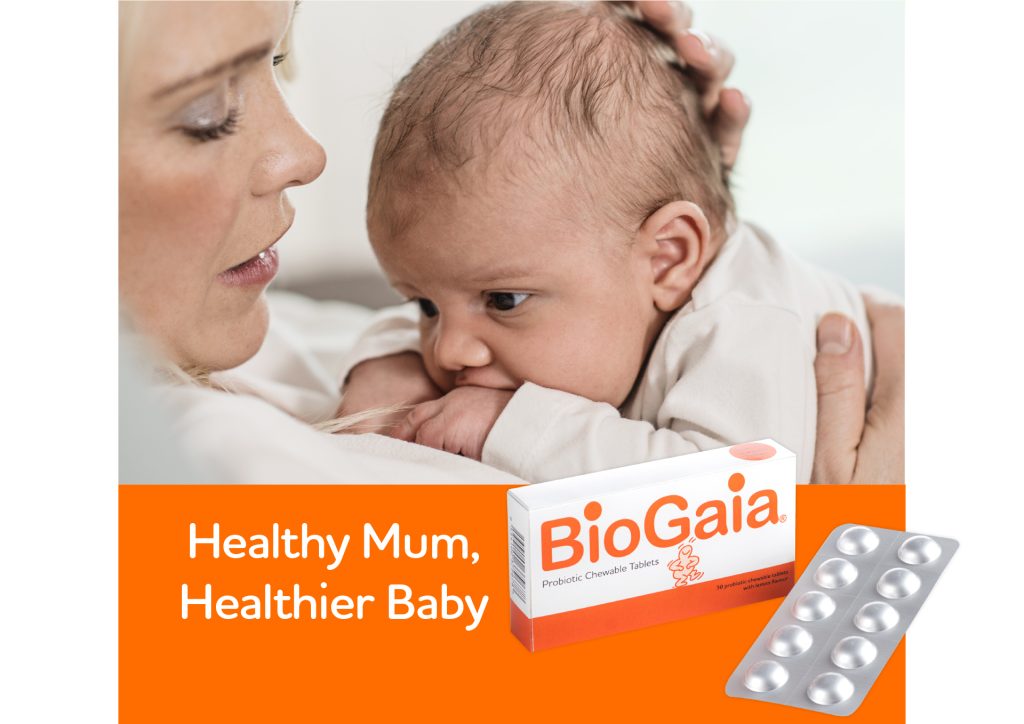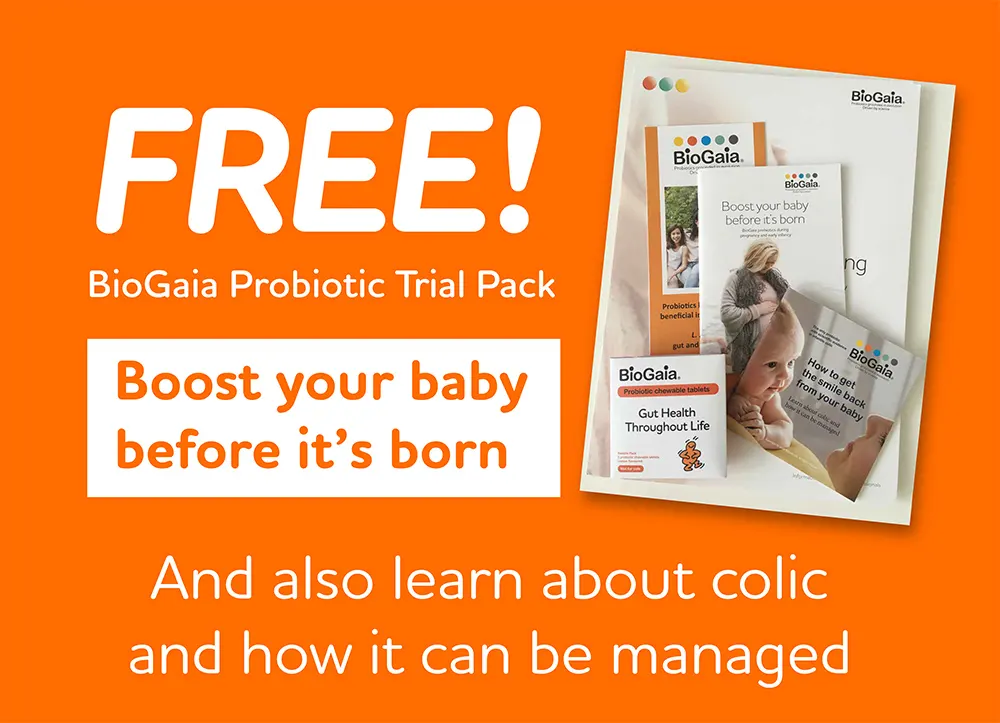 Redeem your FREE BioGaia probiotic trial pack* now!
You can choose to collect in our partner pharmacies or pay a minimal shipping fee to have it delivered to your doorstep.
Terms and conditions
• BioGaia probiotic trial pack will be given after customer fill up the form required.
• Customers can collect the trial pack from our selected pharmacies, or a minimum shipping fee of RM10 (West Malaysia) and RM18 (East Malaysia) will be imposed for delivery purpose.
• Trial pack displayed is strictly while stocks last and subject to one set of pack per customer, either by redemption in partner pharmacies or online.
• Trial pack redemption cannot be transferred or redeem on other behalf. Applicable for Malaysians and/or permanent residents with valid local mobile number only.
• Redemption period is valid online until 31/10/2021 or while trial pack lasts.
• PHARMA ACE SDN. BHD. reserves the right to cancel any online order due to unauthorized use of trial pack due to suspicious activity, technical error or unforeseen issues.
• PHARMA ACE SDN. BHD. reserves the right to change these terms and conditions at any time without prior notice.

* Trial pack includes tasting sample of 2 BioGaia chewable tablets, and 3 information booklets.